Zoe Ball is urging the nation to get reading with the launch of a new book club.
The Zoe Ball Book Club – part of the Sunday edition of the presenter's weekend ITV show Zoe Ball On Saturday and Zoe Ball On Sunday – will see her lead the discussion on a diverse range of titles.
Running for 10 consecutive weeks, the club features books including Never Greener, the debut novel from Ruth Jones, and This Is Going To Hurt, ex-junior doctor Adam Kay's book 'lifting the curtain' on working for the NHS.
Amanda Ross, the guru behind the original Richard & Judy Book Club, with advice from an expert panel, selected the 10 titles that the Book Club will discuss each week.
Ball, 47, will be joined in the studio by celebrity readers who will discuss one of the shortlisted titles each week – as well as a film with the author telling the story of their book so everyone can join in at home.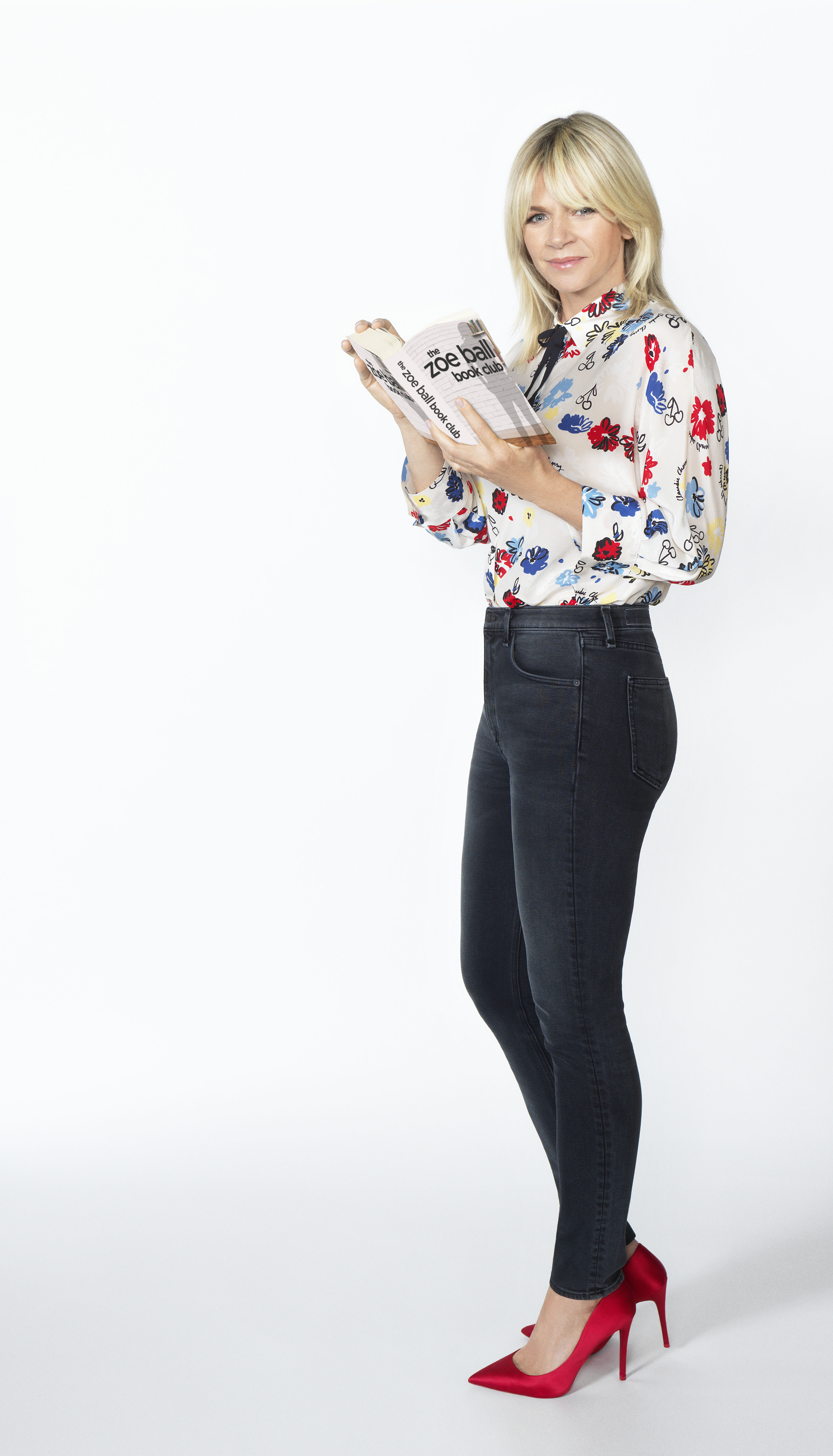 Ball says she hopes to encourage readers to try something new (Zoe Ball Book Club)
"I adore reading so I'm beyond thrilled to have the opportunity to bring a book club back to TV," said the star.
"I'm so excited to read all the brilliant titles on our list, and can't wait to chat about each and every one of them with my wonderful guests and hear what viewers across the country think too – we'll have a wide range of books that should hopefully encourage everyone to try something new!
"Thanks to our esteemed panel we can be sure they are splendid reads."
Several retailers have signed up to support the Book Club campaign and encourage the nation to get passionate about reading, including Asda, Tesco, Sainsburys, Waterstones, Foyles and WH Smith.
Specsavers is supporting the Book Club campaign in 3,000 libraries across the UK, as well as promoting the Book Club in its 800 stores nationwide.
Zoe Ball On Saturday and Zoe Ball On Sunday is on ITV at 8.30am every weekend. The book club runs from June 17 for 10 weeks.
The list of titles and more information can be found at www.thezoeballbookclub.com